These plate greaves are really comfortable and good protecting medieval leg armor. Why do we call them three-quarters greaves? Because this armor cover ¾ of your calf. Large plate protect front part of leg; smaller plate is hinged and covers outer back part of calf. Armor is fastened with leather belts and buckles from the inner side of leg.
This medieval plate armor is quite light is comfortable in wearing. You may complete it with kneecaps and plate or brigandine thigh protection. For finish treatment for your greaves, we offer satin or mirror polishing, blueing or blackened finish (it is free now!).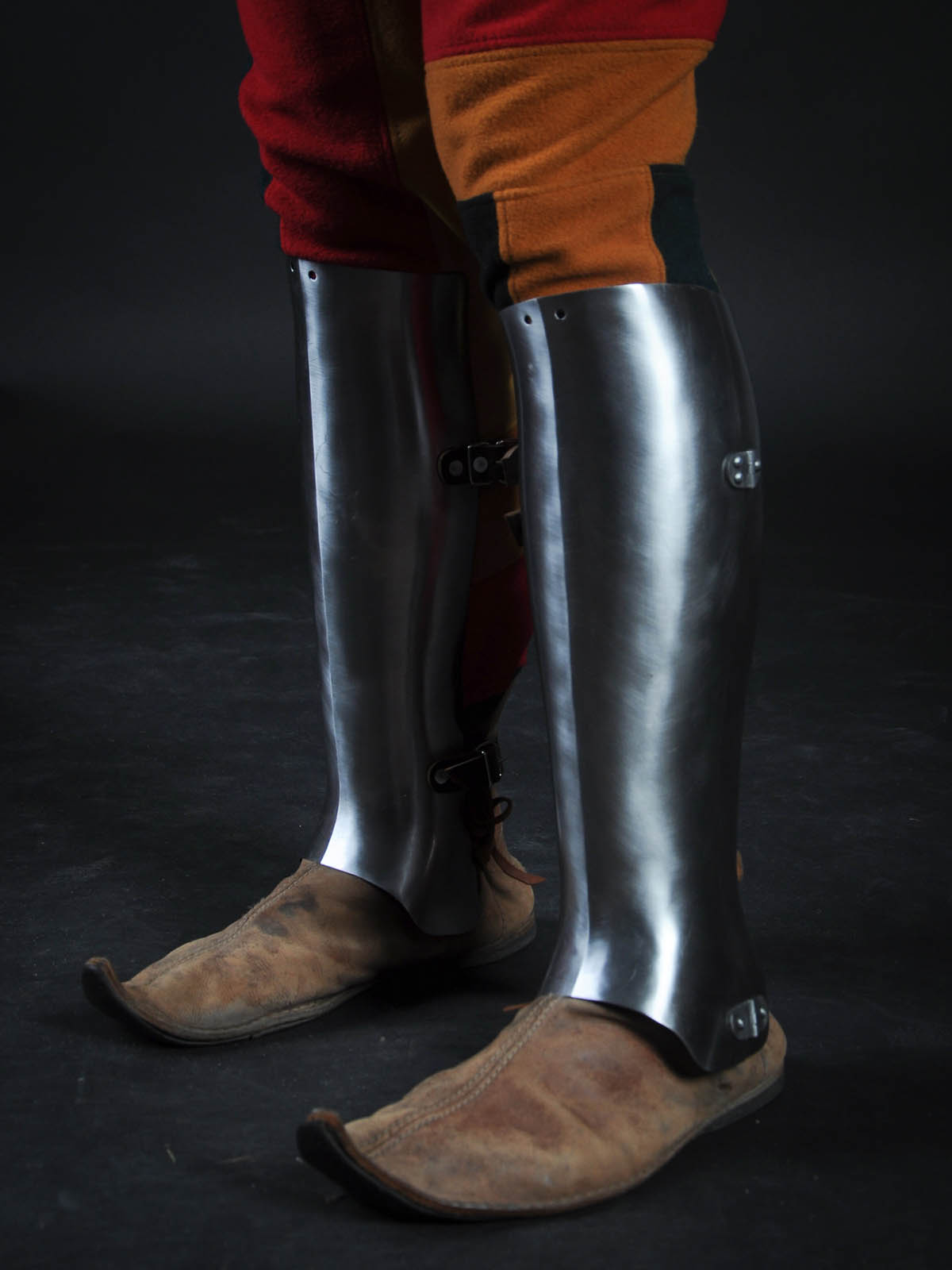 See more leg armor in category "Metal leg protection".