About Medieval brooches and clasps
Welcome to section "Brooches". Here you can find various models of medieval custom accessories for cloaks, capes and other upper clothing, which were in use in European countries in the Middle Ages.
All brooches are handmade of lightweight alloy free from leaded contamination. Outer look of these accessories conforms to historical analogues and authentic descriptions. If you have difficulties with choosing, please contact us with any questions.
Once you choose the wished item, you just need to add it to cart and proceed with payment. Then our manager will contact you with order confirmation. If you did not find the wished model of brooch, we can make it individually for you. Please send us pattern and detailed description to [email protected] Then we will be able to discuss details and quote you.
Since antiquity until the early Middle Ages, main upper clothing had been fastened with metal pin fibula (Latin "fibulae"). It was not only fixating cape or cloak at the neck hole, but also was an adornment, especially for the wealthy men. Fibulae had different shapes, but most often, it was roundish, square or arc-shaped one. Sharp pin, that kept a fabric, was attached to the frame (body) of fibula with one end, and to the pin holder at the other end. Holder could be supplied with spring that prevented falling out of pin and opening of fibula.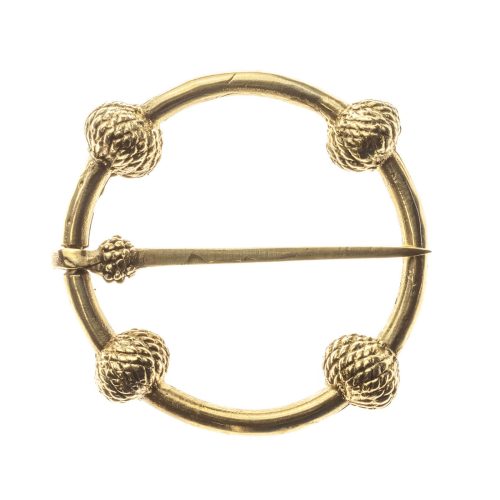 People of the lower social classes were using simple iron or bronze brooches, without any decoration on them. Noblemen were adorned with copper, silver or even gold fibulae of different eye-catching shapes. Expensive brooches had being decorated with etching, ornamental patterns, blackening or precious stones.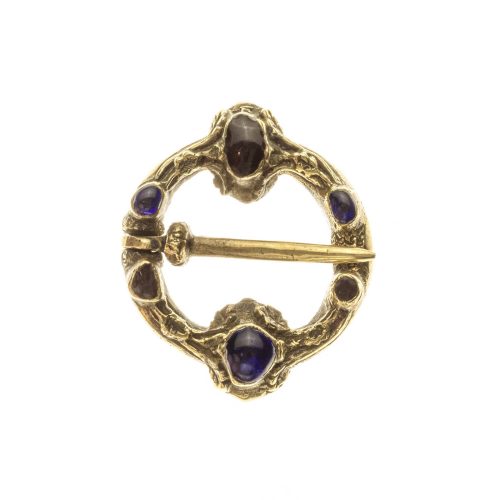 In the Gothic time (starting the end of the XII century), simple fibulae were replaced by agrafe (Old French "agrafe" – "clasp, clinch"). Outer look of these fasteners was a far cry from fibulae. Agrafe had a form of hook that was passed through the loop of wreath or rose knot and caught a tight hold. Hook could have bizarre forms, such as leaves, flowers, wriggling snakes, keys or arrows.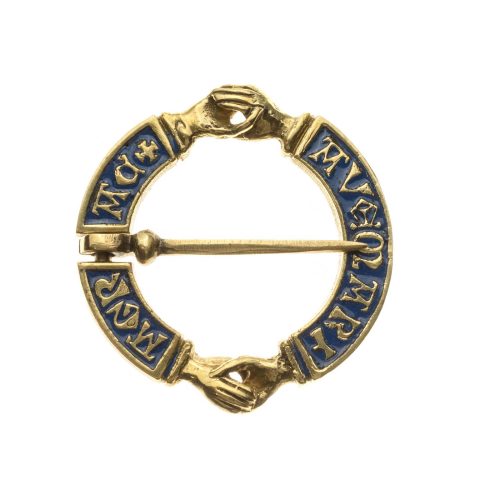 Agrafe was fastening not only cloak, but also collar of the undershirt. Both, men and women were using such accessory. Quite often, this fastener was used only as decorative brooch. At many courts, there was a tradition to present agrafe to newly-crowned royal minions. Such adornments had being crafted of silver and gold, decorated with pearls, gems, enamels, embossments of people and animals, family crests or religious scenes. Nowadays, expensive brooches are showpieces of many museum collections.