About Badges
All pinbacks are made of lightweight alloy free from leaded contamination. Outer look of accessories conforms to historical analogues. If you have difficulties with choosing, please contact us with any questions.
Once you choose the wished item, you just need to add it to cart and proceed with payment. Then our manager will contact you with order confirmation. If you did not find the wished model of badge, we can make it individually for you. Please send us pattern and detailed description to [email protected] Then we will be able to discuss details and quote you.
Badges were a popular adornment of wide usage from the XIII to XVI century in many European countries. Crafters were filling special matrix with tin-bearing or brass alloy, when making them. There was mass manufacturing of badges, as they were in vogue among all social classes.
Pinbacks had as religious, so social meaning. The first type includes pilgrim badges. Visitors of remarkable temples or other holy places could purchase metal plates there. These badges were not only souvenirs, but also a testament to the fact, that pilgrim really visited that sanctuary.
The most popular theme was images of holy men with symbols of their martyrdom, such as St. Adrian, St. Andrew, St. George or St. Jacob. Some badges were dedicated to some religious holiday. Thus, a person could demonstrate his devoutness with such badge, attached to the hat or sleeve.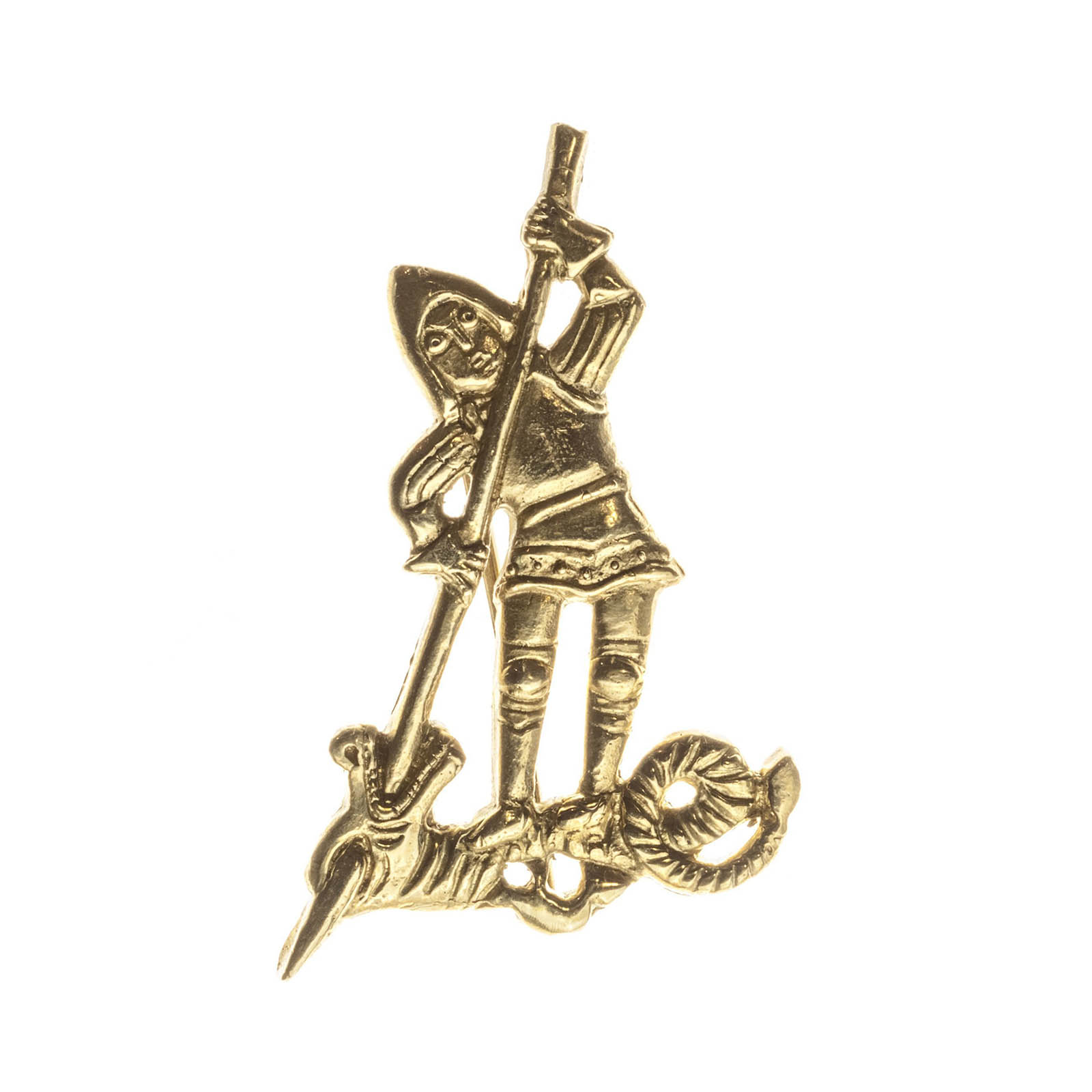 Badges of social theme pointed on the rating or political party membership. Images of helmets, shields, arrows or swords were a prerogative of knighthood. Crusaders were wearing crosses or stars, for example. At the same time, each Order had own distinctive sign. Badges could be a mark of professional distinction or workshop blazon. There are known badges of physicians, students or travelling musicians.
Persons of title and peerage were adorning themselves with emblems of fleur-de-lis, lions, eagles or other symbols of regal power. Crown initials were used quite often as well. Crafters were making such badges of precious metals.
We can separate badges with erotic meaning into the separate group.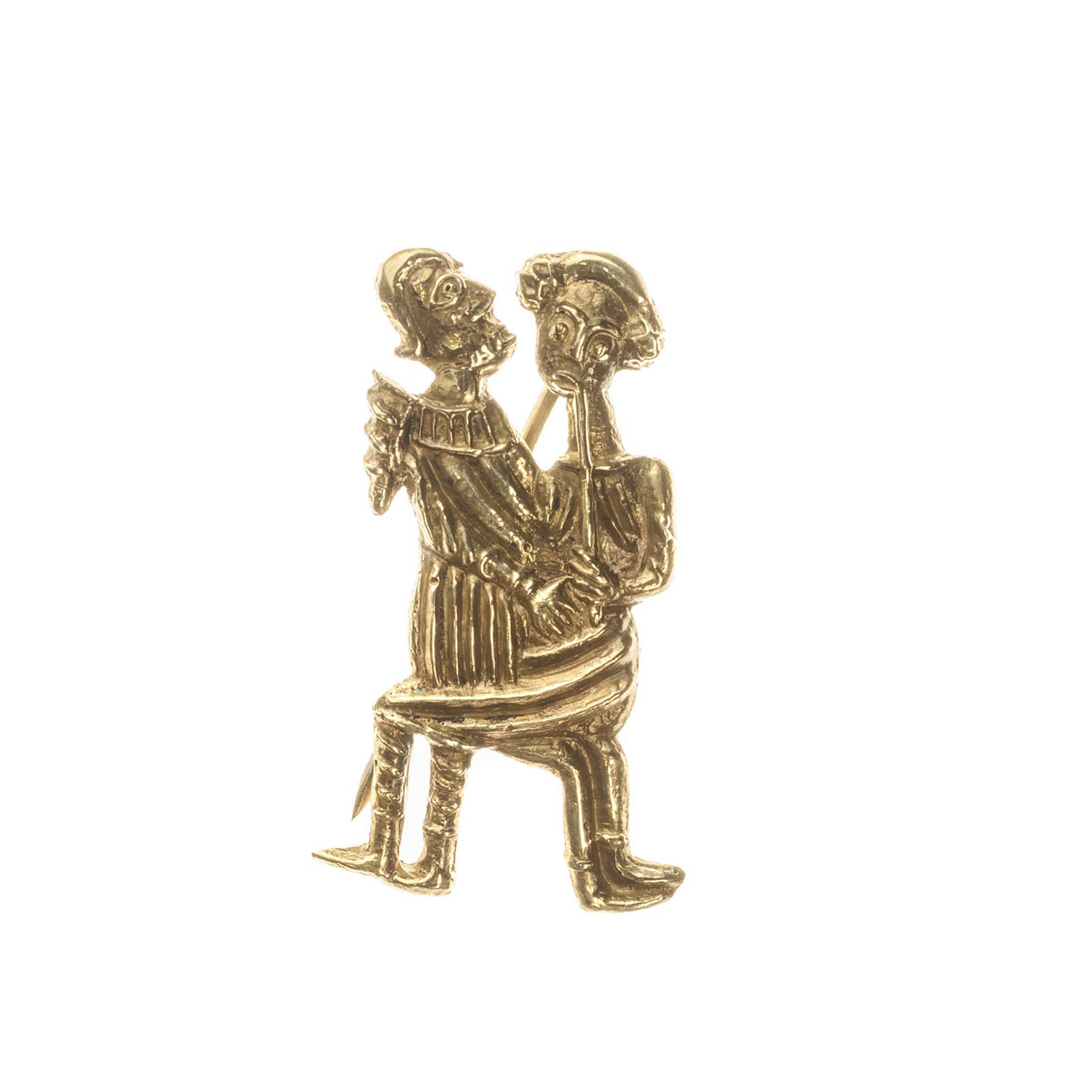 Some survived samples point to the fact, that phallic symbols were of a great importance in the Middle Ages. Researchers gear its popularity to the idea of fertility and healing, that was kept since pre-Christian times. Of course, such badges had being sold at the marketplaces or village fairs, but not in the churches. These items were must-have goods of travelling peddlers and were in great demand with the population.