Über Great helms (bucket helmets, tophelms)
Great Helms (Bucket Helmets, Tophelms)
Great helm, also known as tophelm, bucket-, pot-, and barrel-helm is a helmet-symbol of the High and Late Middle Ages. Also it was the first Middle Ages helmet that completely enclosed wearer's head – a new stage of Medieval head defence.
Tophelm evolved in mid-XIIth century from conical viking-type helms. At the end of XIIth century these flat-topped transitional helmets got metal plates covering most of one's face – facemask. And in the first third of XIIIth century, a separate plate was fixed to helmet's backside for neck protection. As time passed, this backplate extended to sides and joined with facemask – the great helm was born.
It was greatly protective, however, not really comfortable helmet. You'll have problems with visibility and breathing when you wear it. That's why facemask was often pierced with holes – just to be able to breathe. Talking about big cool crosses on facemask that you surely associate with great helmet, there are two reasons for them.
Firstly, cross on helmet's front served as small additional protection, secondly – it was emphasizing wearer's religiousness (it was a really cool thing during Crusades, trust us).
Like any other helm, bucket helmets have been developing throughout its history. During the XIIIth century helmets grew longer, protecting more of head and neck. By the beginning of XIVth century, barrel-helm became long enough to rest or almost rest on wearer's shoulders. Great helm's shape also transformed into more rounded and conical to deflect or lessen blows' impact.
There were few variants of helmet fixation on wearer's head:
* Leather band riveted to the inside with triangular gussets drawn and laced together in the center.
* Padded ring worn over mail coif.
* Full padded sock-like liners with a cutout hole for one's face.
Check these out in padded liners and caps section.
Cervelliere or early bascinet also were often worn under the great helm as an additional layer of protection.
Considering helmet fully covers wearer's head and face and one can't distinguish friend from foe under it, various coloring and crest forms were used for knight's identification.
XIIIth and first part of XIVth centuries were tophelm's rise but by mid-XIVth century bascinet started to replace it.
Nevertheless, late upgraded great helm models were reinforced on the left side, like Sugarloaf helms, were widely used at tournaments till XVth century. And great helm's modification, called frog-mouthed, remained in use at tournaments till first quarter of XVIth century.
Choose tophelm for your taste – check out the coolest "horned bucket" or dandy "crusader's pot".
Whichever you choose, we guarantee the greatest quality and perfect look. It is a great helmet, after all!
For over 15 years our craftsmen've produced the best head armors. For your convenience, they've prepared How to take measurements for helmets manual. Don't forget to use it before ordering. Feel free to ask any questions while making an order.
Haven't found anything for your taste? Contact us via email [email protected] – we'll produce custom models just for you.
Speculum virginum, XIIIth century, Rheinisches Landesmuseum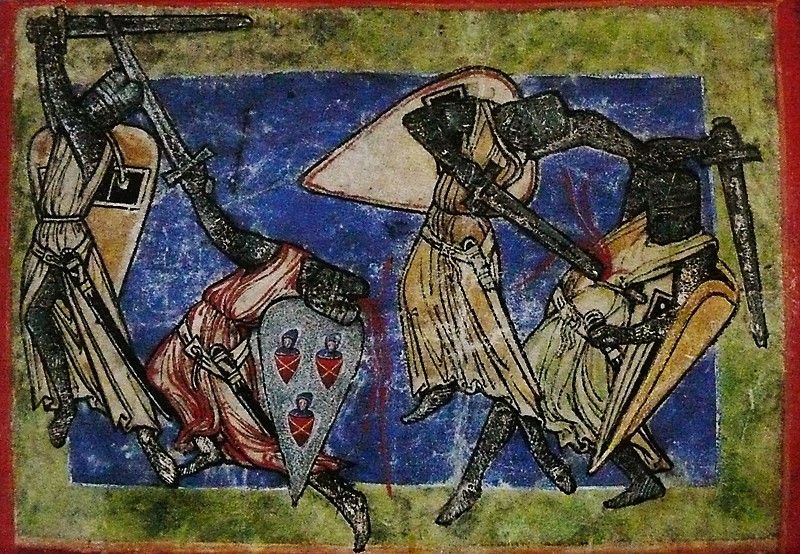 Helmet of Hans Rieter of Kornburg, mid-XIVth century, Germanic National Museum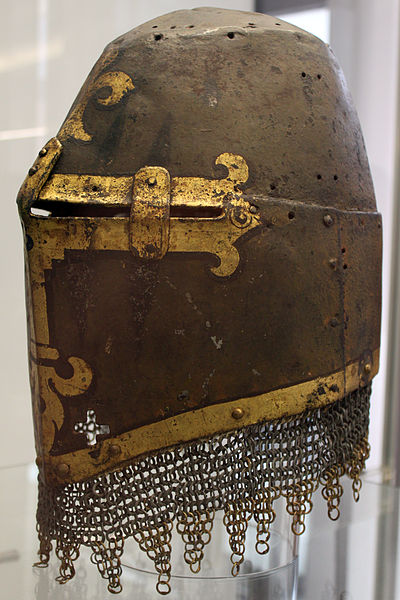 Italy medieval manuscript miniature, XIVth century, Bibliothèque Nationale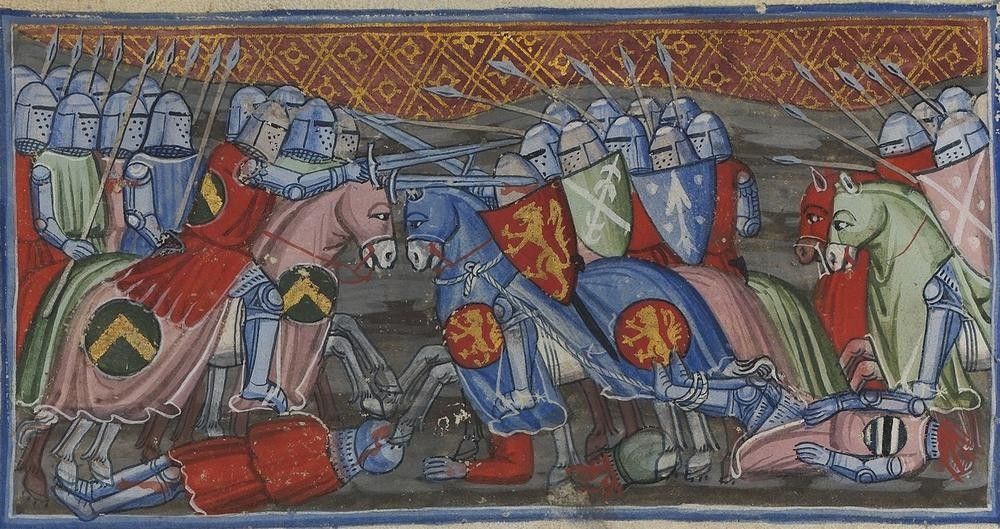 Sir Burchard von Steinberg, 1376, Franziskaner-Klosterkirche St. Martin, Hildesheim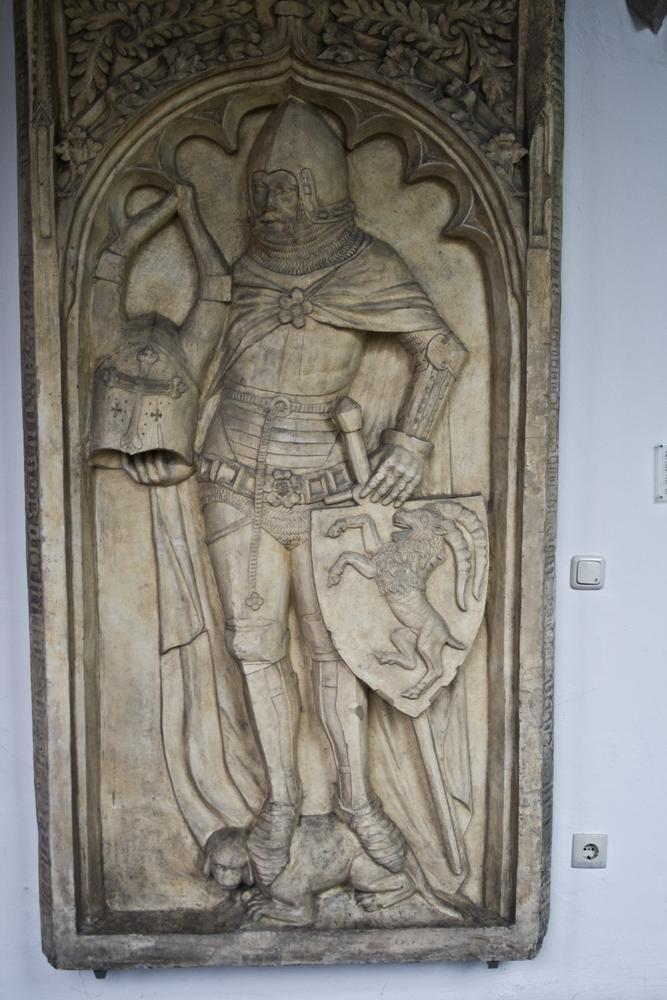 Great helm with decoration (cimier) of Albert von Prankh, XIVth century, Kunsthistorisches Museum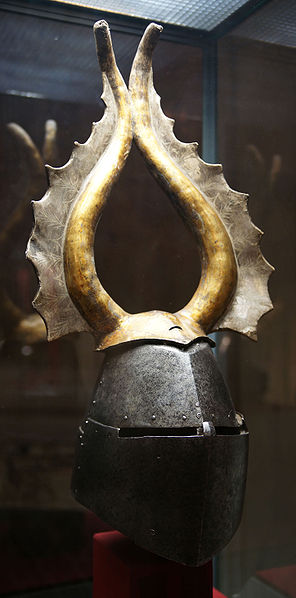 Tournament Helm, XV-XVIth century, Germanic National Museum