Padded mittens for medieval fencing will be essential part of your knight outfit, believe us! Wear them once and will not want to take them off:)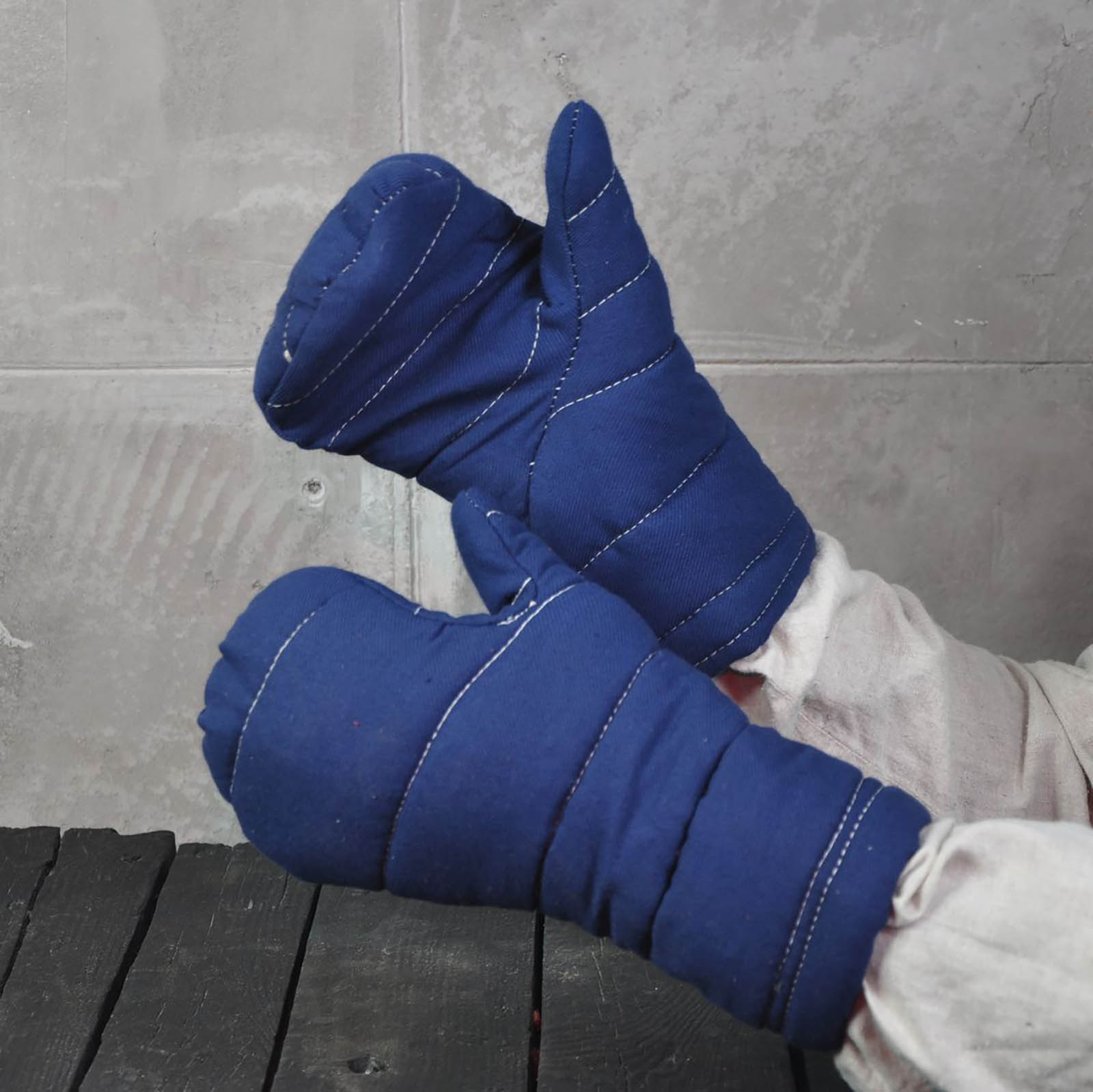 These soft well-padded mittens may be made of with cotton or linen outer shell of various colors. You may use such padded hand protection in combination with plate or brigandine armor.
Mittens are padded with natural wadding (50% cotton and 50% wool), so your hand will be not only good protected, but also feel very and very comfortable!
See more stuffed hand armor in category "Padded gloves and mittens".