This wide fabric belt with ribbons for lacing seems to be so simple on design, but we may talk about its benefits for hours… However, we will point out only few of them. In your turn, after order, you may find much more benefits of this beautiful accessory ;-)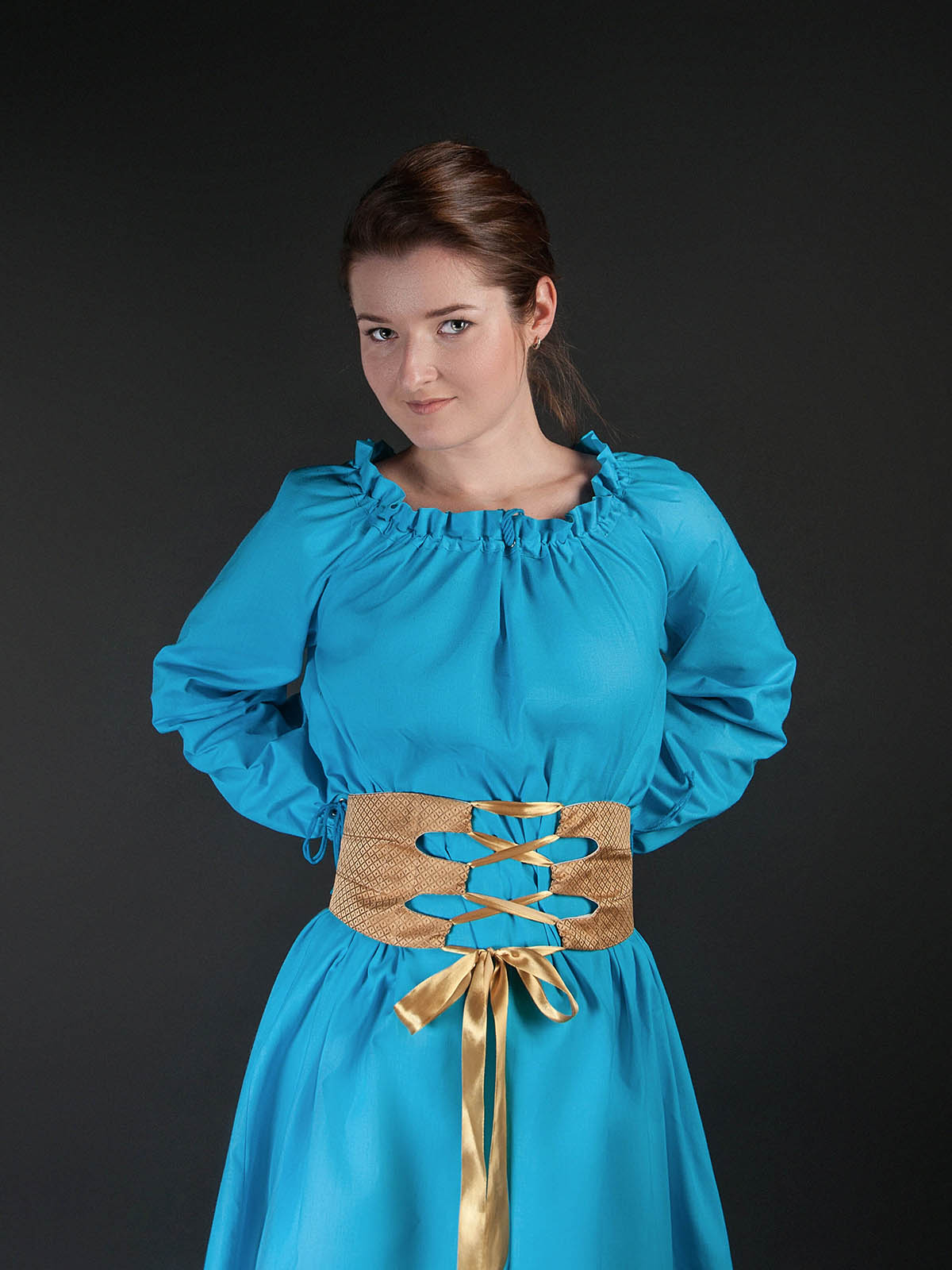 Firstly, as this belt is made in medieval style, so it will fit any of your early-medieval dress of plain cut. Also, it may be used for fantasy-style outfits.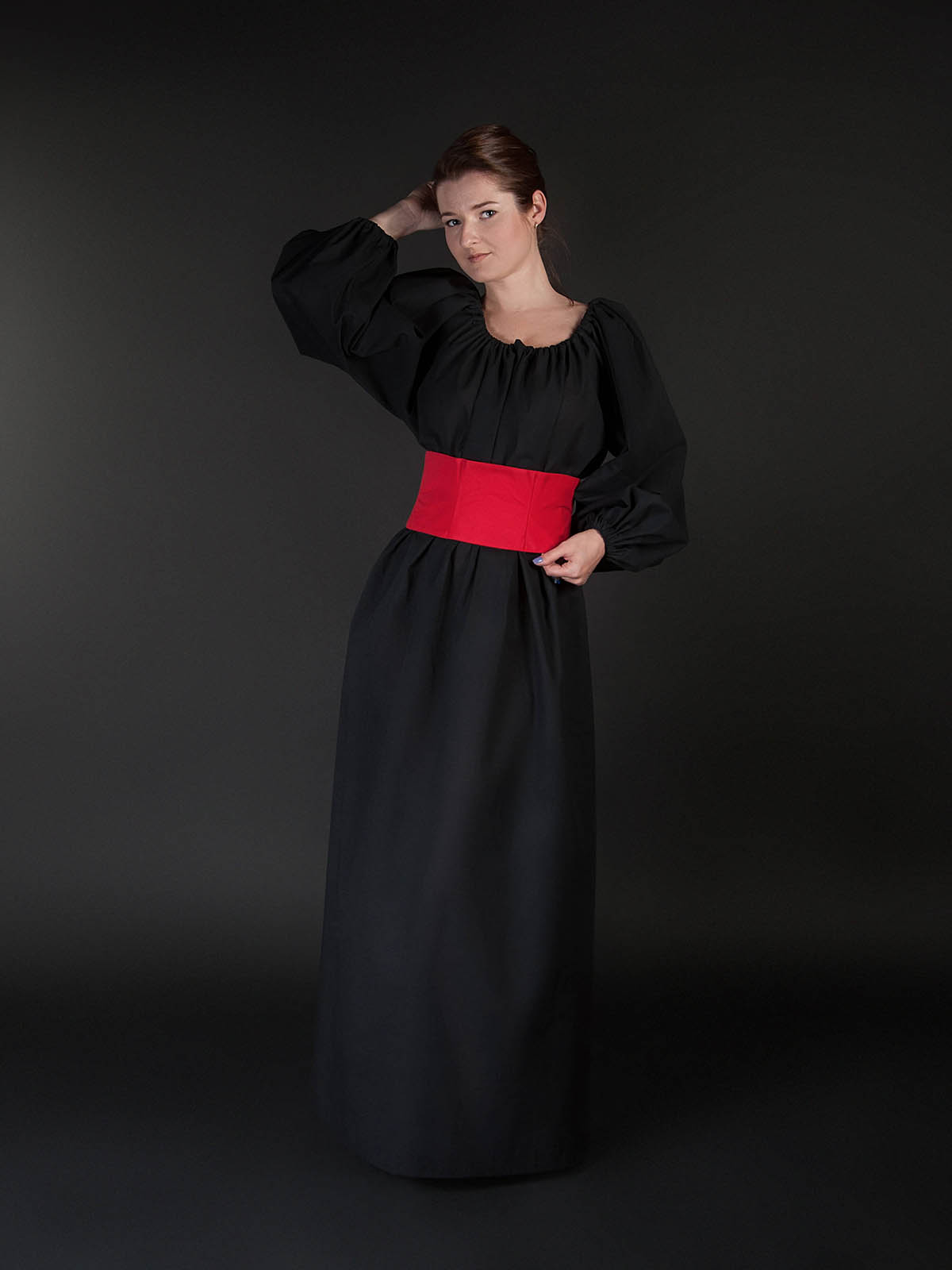 Secondly, a big advantage of this wide fabric belt is possibility to lace it as from the front, so from the back. So, one dress will look absolutely differ :)
Thirdly, such belt allows tightening, which in its turn makes waist thinner and emphasizes your beautiful shapes!
Finally, there is a great choice of colors for your fabric belt! Order one or few and add elegance and tenderness to your medieval clothing!
See more accessories in category "Belts".